Maintenance of your doors
Maintenance of your Nergeco high-speed flexible doors
Your Nergeco doors maintenance by our Entrematic Partner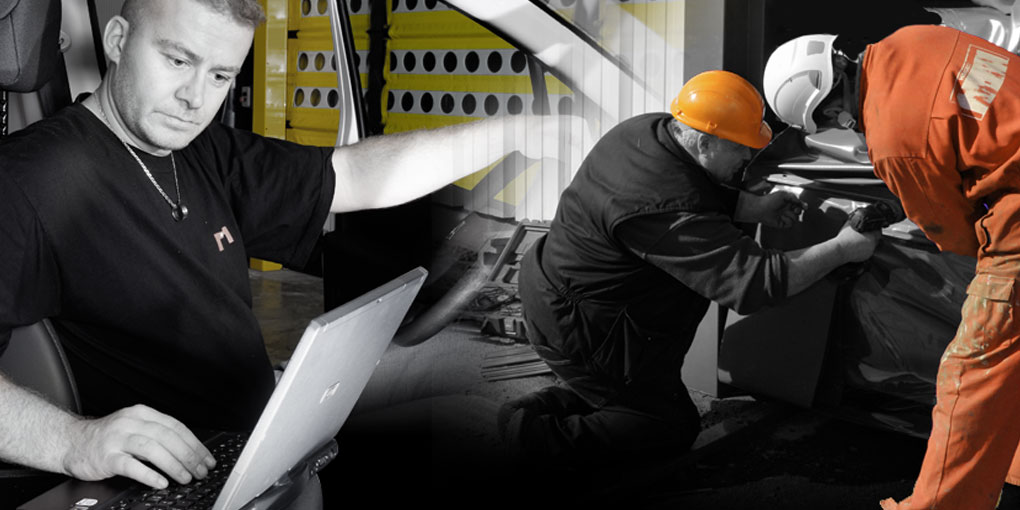 So that you can obtain the best service for your Nergeco industrial doors, we have together, with Entrematic's dealers, drawn up a simplified maintenance protocol and trained qualified technicians.
These technicians are of course specialists in Nergeco high-speed flexible doors...
..but they are also often trained to maintain other opening systems with the same rigour (automatic flexible doors or traditional semi-automatic doors, sectional or sliding doors, gates, loading doors, gratings, loading bay levellers, air locks, etc.).
This dedication to the servicing only of opening equipment enables our Entrematic partners to offer complete and upgradeable "door maintenance" contracts, and to carry out emergency repair works with maximum competence.
A few simple adjustments you can make
You don't always need to call out your Entrematic installer to carry out the simplest adjustments. In this page, you will find a number of tutorials which will help you get the most out of your Nergeco high-speed flexible door.